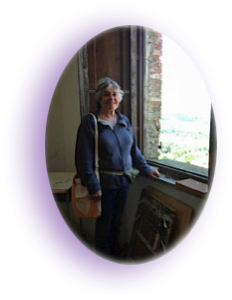 I am a long time resident of Dufferin County, having moved into the area from Toronto in 1980. After studying fine art at the Ontario College of Art I went to the Vancouver School of Art. On returning to Toronto, I studied painting at the Artists Workshop.

I have recently taken workshops with Harold Klunder, Steve Rose and attended classes at the International School of Art in Umbria, Italy.

I am a member of Headwaters Arts Gallery Committee and North of 89 Studio Tour.

I prefer to work fast. My paintings start with a line drawing on white canvas or on a coloured ground. I leave everything in flux so that changes can be accommodated. I like to work plein air but also work from multiple photos and, since acquiring an iPad, from video as well. I like to leave active brush strokes visible throughout the finished painting surface. I work with thick paint and sgraffito.